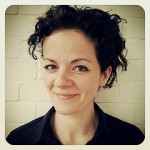 Alice Taylor, @wonderlandblog
Alice founded Makielab in March 2011 after 16 years building multi-award winning digital products, mainly for children and teens, for Channel 4, the BBC, Nickelodeon, Warner Bros and more. She has a 5-year-old daughter who demands Space Pirate Dolls (which is partially how MakieLab came about…).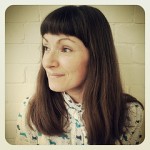 Jo Roach, @joroach
Jo is also a co-founder, our COO. She used to deliver award-winning sites and apps for Channel 4 and the BBC, before getting MakieLab up and running. Jo is from Scunthorpe, which makes our online swear filter barf.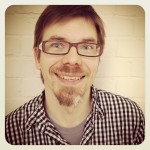 Sulka Haro, @sulka
Sulka came to Makielab from Sulake, where he was Chief Design Lead on Habbo Hotel, the teenage virtual world leader with well over 200 million registered users. He's the final co-founder, and he's very glamorously, Finnish. Sometimes we understand him, sometimes we don't.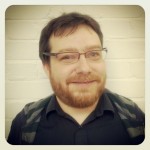 Ben Griffiths
Ben is our CTO, with a long and stellar history in startups, ranging from ActiveHotels to gov.uk and Reevoo. He was actually working upstairs at another company when he got in touch and said, "I'd chew off my left leg to be working at MakieLab," to which we said, "we'd chew off a leg too to have you". No legs were chewed in the end.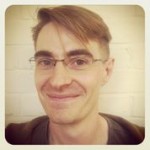 Ben Burry
Ben is a Senior Developer, and joined us from Mind Candy, where he spent many years as one of the founding team developing Moshi Monsters. Ben is focused on all aspects of the magic behind the manufacturing at MakieLab, and he's also a dab hand with Arduino.
Chris Jubb
Chris is a games programmer, with tons of experience in iOS, Android and the web. He joins us from Playfish, and was at Zoe Mode previous to that.  He worked on Harry Potter and the Deathly Hallows!
Chris is a bit of a ninja.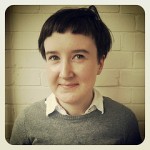 Natasha Carolan
Natasha is our Head of Atoms. She's most of her way through her phd, at which point she'll be Doctor Atoms: she runs our Workshop, and is in charge of assembly, logistics, retail analysis, and supply process. She's also incredibly brilliant at apptivity and electronic hacking, one of her many special powers.
Ed Sludden
Employee #1! Ed's our technical Art Director, and the man responsible for the 3D that you see. Ed sculpts our toys with love and care. Previous to MakieLab, he worked on Nintendo games. He also likes fine wines, art galleries, and Warhammer (all at once).
Tia Pusok
Tia is a brilliant technical Senior 3D Artist, and is in charge of developing and modelling 3D clothes, the new Makies' pets, and toy accessories. She has the best smile in Shoreditch! Tia also makes the tiny iron-on transfers you can see on some of the Makies' clothes.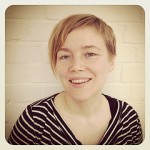 Riikka Haro
Riikka is our brand and web designer, as well as our resident toy stylist. Riikka has many years experience in branding, as well as mobile and web design. She's also Finnish, married to Sulka, and is a very hands-on maker - clothes, patterns, dyes, hair: she's our guru. Sulka and Riikka's kids are part of our tester group.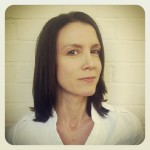 Jen Bolton
Jen's our Communications Director, and handles everything from press, to events, to our forums and social networking stuff. Jen used to head up community management for Guild Wars and more at NCsoft, and spent a few years as a PR and research specialist at ICO Partners. Jen is a gamer, nerd and mom to an amazing Minecrafting daughter.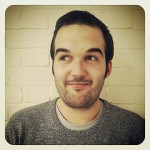 James Leitch
James came to us from Ravensbourne, and is a product engineer. He's in charge of developing joints, internal engineering, and prototyping on our MakerBots. He makes the print builds happen, and the test rigs too. Mechanical!